Spam backlink removal is one of the many services that SEO Genics is capable of providing to you. You might be wondering what a Spam Backlink is? Backlinks in most simple words mean the recommendation that some another web page gives to your website. Back links usually help to boost your reputation and recognition in search engines.
You might now wonder how such a useful thing can be spam? This is because there are good as well as bad back links. Good back links can undoubtedly help you to perform outstandingly well. Similarly, bad back links put you down and hence are also known as Spam Back links.
How To Make Out Whether A Backlink Is
Good Or Bad?
It is simple that if your site gets a backlink from another reputed site, it is a good backlink. Search Engines keep track that a putative site recommends your website. This improves your reputation. But, if your site gets a backlink from a website which is not recognized by the Search Engines, then it is a bad backlink. As the site who recommended you is not trusted by the Search Engine and hence it affects your reputation on the web.
Spam Backlinks can be harmful for your site and can take away the rankings from your website
Toxic waste for your site
Spam Backlinks are like toxic waste materials that can cost you a lot. Therefore, you cannot afford to ignore them if you want to keep your audience intact. Otherwise, these spam links with cloaked redirects are capable of irking your viewers to stop visiting your website even if it was doing pretty well.
Google always intends to provide the best results to its clients. It holds you accountable for the presence of such backlinks and thus imposes a penalty on you. After Google penalty is imposed, you lose access to your website. This can be partial or complete.
Manual penalties are the ones which are imposed manually by someone working at Google. The duration of this penalty depends on the gravity of the offense committed. But whatever be the duration, it stops the traffic on your site and hence impacts your revenue.
Penalties Due To Algorithmic Updates
The algorithmic penalties are imposed because of updates like Google panda update, Google hummingbird update, etc. This doesn't completely delete your website but search engine result pages don't show your website in the places on which it was earlier visible.
Various types of
backlinks

and their

identification
First and foremost thing, you are required to identify the sources of backlinks. Sources matter as if a backlink comes from a blemished source, then the reputation of your website sink. In this business, the reputation is directly proportional to organic growth and hence, the revenues. The following types of links can be toxic:
The links to a site without a domain authority.
The links to the site with no traffic.
The links to a site with a new domain name.
The links to sites not indexed by Google.
The links to unethical sites.
The links to a site with an unusually large number of external links.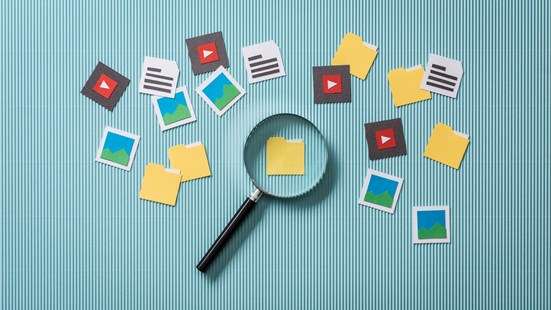 Why
SEO Genics

when you can find solutions online
Believe us when we say that experience matters. Also, believe us when we say that we have plenty.
We are aware of the fact that there are plenty of tools available online for free that you can use for any kind of search engine optimization and removal of backlinks.
Instead of risking everything with black hat search engine optimization, it is better to walk on the safer side of the road. Risking your organic growth and revenue can backfire really badly. We provide you with a full-fledged package of Search engine optimization techniques that not only helps you remove bad backlinks but also help in the overall development of your website. An overall list of the multiple services provided by SEO Genics with detailed explanations and benefits of those is given below:
1. On-page optimization:The fixing is always done at the site of the problem. This is precisely what we do with our On-page optimization. We fix your webpage, making it search engine friendly all over again. We do so by making your website more user-friendly and secure. Our on-page optimization also includes Content Optimization, Image Optimization, Page speed Analysis, etc. We provide you with updates of your Schema Markup and a Proper URL structure which are monumental in getting a better position in search engine results.
2. Off-page optimization:When Google feels that you are doing some shady business; it is likely to impose a penalty on your website. We take the necessary actions to regain Google's trust. This is called off-page optimization. We make your website look good by outsourcing compliments. But, if that too involves some shady business, then it might attract certain repercussions, so we take the ethical route to get back Google's grace rather than losing it further. These services are provided to you by our best SEO company. We provide good publicity by social media platforms. This increases the credibility of your website. We work on getting backlinks from the sites that are trusted by Google. We also offer eCommerce SEO services to give your business increased visibility in your local area.
3. Keyword and competitor research: Keyword stuffing might improve your site's visibility, but, it is short-term. Ultimately, it makes your content to appear meaningless. We, with our SEO audit, find for the best keyword that goes with the meaning of your content. It's also important to keep an eye on your competitors. At times competitors add some backlinks to your site to lower down your reputation and bring up theirs. We also help you keep an eye on the kind of optimizations your competitor is performing so that you can outperform them.
How can
SEO Genics

help you?
We can help you identify the place from where the backlinks originated they are sometimes concealed in such a way that it is almost impossible to identify them. We have tools which are specially designed to help build a safe and healthy website for you. At first, we initiate the cleansing by identifying all the backlinks. We carry out a comparative analysis and compare your site with that of your competitors who are competing with you in your niche.
We analyze the content on their sites and compare it with yours to find any sort of discrepancy. We not only analyze the competitors faring higher than you but also those who are at the bottom of the SERP to draw a clear cut picture of all the possibilities.
We provide a list of services that are meant to remove spams and clean your website. But this process has to be repeated at regular intervals of time because these spam backlinks are capable of crawling over to your website all over again. Some of the important services are enlisted below:
We use high-end tool that is capable of providing you with a complete data analysis of your profile. We also provide customizations and can customize the tool to make it work only for a specific number of backlinks.
Our tools analyze not only your content but also your Anchor text. Anchor texts can also be a potential source of bad backlinks. We help you to differentiate between the good and bad backlinks coming through anchor texts. This assessment process becomes more straightforward if you have good quality content already.
If your backlinks have a good quantity of shares, this means that they are capable of driving traffic towards your website and hence prove to be good backlinks. With SEO Genics, we have made identifying this quality easier for you.
We check your domain authority as well as the page authority. Higher the domain authority, better it is for your website. We analyze for you the domain authority of your competitors as well so that we can put you back on the track of success.
We do an on-page analysis of the quality of backlinks on your page. The in-depth scrutiny helps us in detecting the unnatural backlinks. We scrutinize the locations, and this helps us in spotting the suspect. Tracing the suspected backlinks is the first step in the process of completely removing it.
Getting expert advice is fundamental to be at the top of your field. We are known for providing such services. We assist you to the right path and if needed, can even walk the path for you.