Using Google Penalty Removal Services to Recover Search Traffic
SEO services entail many activities that improve the chances of your website to rank higher in the SERPs.
However, sometimes people violate Google guidelines and often use wrong practices to get increased traffic. This is something which Google refrains you from doing and often raises a penalty if your site uses these Black Hat SEO techniques. A penalty often leads to either your website being no longer listed in SERPs or sudden decrease in rankings and traffic.
Such penalties would definitely damage your online reputation as well. The important step towards redeeming this situation is to act quickly and prudently. This is where SEO Genics, a Google Penalty Removal Company offers its expertise and help you recover from any of the penalties and get you out of danger.
Recover Your SERP Rankings and Traffic
Removing Google Penalties does require quick action. However, backed up by our experience, we also understand that any such attempt needs to be a careful and well-drawn out strategy to avoid further complications.
Hence our Google Penalty Recover services adopt a comprehensive approach to fix the situation. We have a review of your SEO from every possible angle to ascertain the source of the problem that allowed the imposition of Google Penalty. 
For this, we use a variety of specialized tools to delve deep and investigate where your website is acting contrary to the guidelines.
Our holistic auditing of SEO includes checking for website Backlink profile, issues with citations, duplicate content issues, removing spam links, etc. We have a well-developed approach to this audit with various criteria built into it to effectively diagnose the problem. 
Once we identify the exact problem that has resulted in receiving the penalty, our Google Penalty Removal Company develop a customized strategy to ensure that the penalty is lifted quickly.
Google Penalty Removal Services for Effective Reputation Management
Reputation is the key to an effective online presence. Google Penalties severely affect this and would lead to lower SEO ranking and dwindling website traffic. This, in turn, would affect the potential revenue generation and impact the bottom line.
Hence Reputation Management forms a key driver of our Google Penalty Removal services. We focus on developing quick and real solutions that prevent any further hits to the online reputation and deliver a quicker turnaround.
We as a Google Penalty Removal Company uses effective  White Hat SEO techniques that organically build your website to help restore credibility, especially in Google's eyes.
Simultaneously we take up mitigation efforts like Backlink Audit, which helps remove bad backlinks, spam links, etc.
Being an effective digital marketing company, we develop strategies that can re-boost the reputation of your site in driving back Organic Traffic.
We Have Over 100+
Client Testimonials
Our Google Penalty Removal Process
Diagnosing the Type of Penalty
The first step of how to recover a Google penalty is to ascertain the type of penalty. The penalty can be a manual penalty or an algorithmic one. The course of action to fix the problem differs, and hence it is of paramount importance for the identification process to be spot on.
A manual penalty is easier to identify as Google sends a mail through the WebMaster tool along with the specification. An algorithm penalty is caused mainly due to the change in the Google algorithm and is harder to identify.
Improving Backlink Profile
SEO Genics conducts a comprehensive audit of your website backlink profile to identify any bad or spam backlinks. We proceed with bad & Spam Backlink Removal through our proactive approach, which could be one of the critical reasons for Google to impose the penalty.

Our backlink audit ensures that you have a clean Backlink profile that Google can trust and revive your position for better SEO rankings.
Identifying the exact source of the problem is the key, also equally important is the solution provided. Our Digital Marketing Agency has experts who specialize in developing Google Penalty recovery strategy and ensure the same is implemented. We provide not only an accurate solution to survive from the penalty but also have a quick turnaround in revving the situation so that your website can be back on track and start generating traffic as earlier.
Get All Your Google Penalties Removed With SEO Genics
SEO Genics is a reputed SEO Agency that offers end-end SEO solutions. This provides us with the scope of leveraging resources to provide a quicker and holistic solution.
With Google Penalty, time becomes a key factor in mitigating the damage and recovering quickly. This requires concerted efforts by experts who can balance the need to provide a quicker solution and ensure that the solution is effective.
Our expertise helps to quickly locate the source for the falling traffic and work on fixing those issues. Our White Hat SEO techniques would help create a website that is more in line with the guidelines and avoid future penalties.
This two-way approach to quickly eliminating the problem and prepping up the website to be compliant helps control the damage and place your website on a trajectory of better SEO ranking.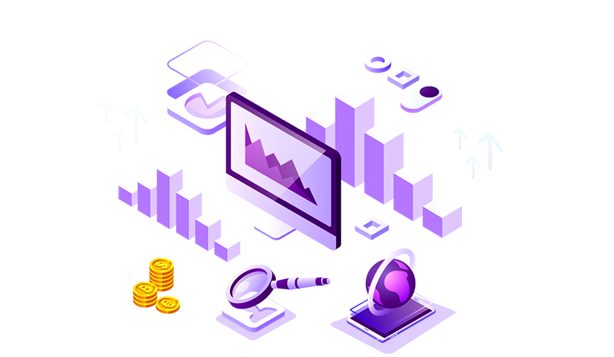 Google Penalty Removal FAQs
We've driven over 6,271,747 leads for clients. Discover how we can help your business grow (612) 517-3955
Ready to speak with a marketing expert .
 Give us a ring
Why choose SEO Genics for Google Penalty Removal Services?
Google penalty removal requires diligence as it directly impacts the website's performance and affects the business & revenue.
Any misstep could further complicate the situation. It also requires quick action to mitigate the impact. Effective handling of this can only be provided by experts who have handled these situations earlier and understand to identify and address the problem.
We as a leading Google Penalty Removal Company offers effective Google Penalty Removal services that provide the right solution for you.
Happy clients are what make us push ourselves even more and we'll keep on working until we give them an unforgettable online experience!
Yes, SEO can do wonders to your business if it's used in an intelligent manner. It not only enhances the online presence but gives a long term growth to your business as well!
Our SEO Agency focuses works on giving services which are perfectly customized to industry standards. We can help you establish a foothold on the online medium ultimately leading to real growth of the business.
Choose SEO Genics and make the right choice for your future. Get high conversions, top rankings and even higher online visibility. Give an experience so good that users find it hard to forget about you. Make your business unmissable!
Client satisfaction is what we our ultimate goal is and Our SEO Agency do all the possible efforts to make sure their experience gets even BETTER with time! We believe in building long term relationship with our clients
A sensitive issue, like receiving the Google penalty, requires a comprehensive approach involving identification, planning, and implementation. A trusted SEO agency can take charge of the overall process and deliver quicker results.
If you are searching for such an expert who can provide Google Penalty Removal services, SEO Genics is the right answer. You can reach out to us on +1 (612) 517-3955 or fill in our online form.
We understand the impact of a Google Penalty and work hand-in-hand with you to help you get out of this situation and enable your website to gain a higher rank and receive organic traffic. Visit or contact our Google Penalty Removal Company today!
Want to speak with an SEO strategist? Reach us here!